Jig calibration team available with M/S ETPL having vast experience:
We serve very diversified and large number of clients in the areas of Aerospace, Automotive, Architecture & Construction, Defense, Foundry, Heavy Engineering, Machine Shop, Oil & Gas, Power Generation, Shipping and many more
We offer our clients with unmatched range of Measurement using Laser Tracker. These are ideal for making large size measurement in fast and accurate manner. The Tracker makes use of Versus software, which enable CAD based measurement and analysis. Our Engineers have acquired expertise in various domain of measurement such as aerospace, Steel plants ( roller,caster,strand alignments), Power plants,shipping (shaft alignments) Other than providing complete services with our own Engineers, M/s ETPL offers rental services where customer has expertise and experience in handling in Laser Tracker
Laser Tracker Uses
1) Higher accuracy than traditional methods
2) Repeatable measurements (consistency across shifts and locations)
3) Results instantly available (no hours of engineering time to analyze data)
4) Portable (can be moved anywhere within the unit and mounted in different positions)
5) Long measurement range (ideal for Machine Builders, Heavy Engineering and other large objects)
6) Establishes centerline using a coordinate system
7) Easy to use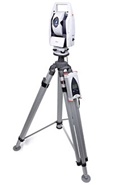 LASER TRACKER SPECIFICATIONS: Leica
Model : AT-402
Accuracy (MPE): +/- 15µm +6µm/m (+/- 0.0006"+0.00023"/ft)
Repeatability (MPE): +/- 7.5µm+3µm/m +/-0.0003"+0.00012"/ft)
Full range 1.5 to 80m
Infinite Horizontal Rotation: +/- 360º
Infinite Vertical Rotation: +/- 145º.
Manufacturing of Jig elements & Mechanical Boxes
Power Electronics Products Development & Repair
1. Development and Repair of power electronics, electronics and Airborne Products.
2. Frequency converters, AC-DC Converters, Inverters, Rectifiers and Battery Chargers etc.
3. Repairing of Airborne Products like, Static inverters, Anti-skid System and Low Voltage Power Supply unit (LVSPU).